I finally got out to shoot some astrophotography last night, and brought Reade, Tate and Conner with me to observe the Perseid Meteor showers near Leadville. We saw some great streaks of light, including one that left a trail of orange ionized gas in the upper atmosphere for a minute or two (but unfortunately didn't catch it with the camera). Many of the longer trails were aligned perfectly with the Milky Way (see last image below), and planes and satellites crowded many of the images. The oddest thing, though, was this ephemeral light glow that was mostly visible until around 10:00 PM:
I've been scratching my head for an hour or two now, and cannot determine the source of the phenomenon.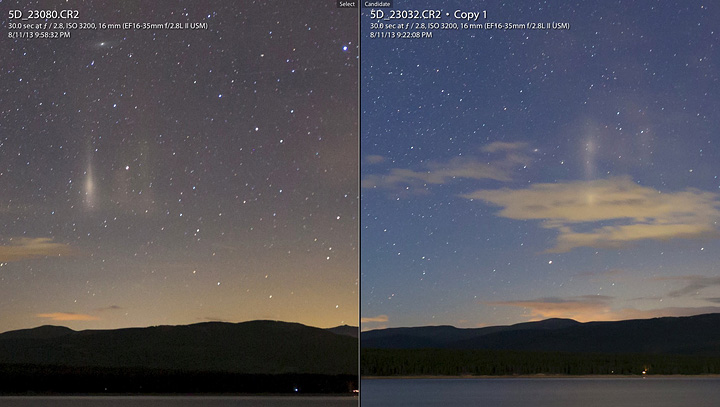 If anyone has any guesses, feel free to post them here or email me, I remain puzzled by the fact that the light was never visible beneath the location (altitude) seen in the images above.
This last image shows Reade trying his hand at astrophotography using his relatively new Canon 40D.